The Angelnet Gallery Gift Store!


The Art
of Michele Gold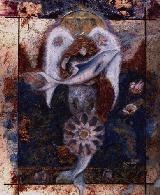 We donate to an amazing animal or children's charity every month! Thanks so much!
Cure Phobias, Stress, Anxiety, OCD and Fear of Flying with international expert Dr. Fear!

Shopping!


Contact Us
Illustration, Music for Film and TV, Angel Stories, Follow Your Art!

We would love to hear from you!

Coming Soon
Angelnet is expanding its horizons daily...
So check back soon...wishing you every joy!
Be kind to yourself, Be kind to this gorgeous planet & all living things.
Become a vegetarian today!
Have a little chocolate!
Celebrate!