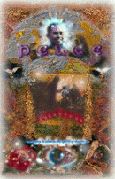 Thich Nhat Hanh
Thich Nhat Hanh is a person whose very presence brings peace wherever he is!
Sometimes Buddhism can seem like an esoteric adventure. The writings of Thich Nhat Hanh are not like that. They are very simple, direct & clear. People enjoy his work & turn to it again and again because they can easily apply it to their lives. He makes extraordinary wisdom seem like perfectly common sense.
Thich Nhat Hanh (pronounced Tick-Naught-Han) is a Vietnamese Buddhist monk. During the war in Vietnam, he worked tirelessly for reconciliation between North and South Vietnam. His lifelong efforts to generate peace moved Martin Luther King, Jr. to nominate him for the Nobel Peace Prize in 1967. He lives in exile in a small community in France where he teaches, writes, gardens, and works to help refugees worldwide. He has conducted many mindfulness retreats in Europe and North America helping veterans, children, environmentalists, psychotherapists, artists and many thousands of individuals seeking peace in their hearts, and in their world.

Books & tapes of peace,healing & beauty from Parallax Press!!

Wonderful words of inspiration
Every day we do things, we are things that have to do with peace. If we are aware of our life..., our way of looking at things, we will know how to make peace right in the moment, we are alive. --Thich Nhat Hanh
Being Peace with drawings by Mayumi Oda
A jewel of love and wisdom--Small Press --Item # 77007 $10.00 115 pages,paperback
"Being Peace" by Thich Nhat Hanh is an excellent introduction of Buddhism.

Mindfulness and Meaningful Work Explorations in Right Livelihood --Item#77546 $16.00 300 pages,paperback
In this superb collection of writings on the integration of mindfulness and ethics in work, some of the leading thinkers and doers of our time--Thich Nhat Hanh, Joanna Macy, Sam Keen, E.F. Schumacher, Gary Snyder, Shakti Gawain, Shunryu Suzuki, Robert Aitken, Tarthang Tulku, Marsha Sinetar, Rick Fields, Ellen Langer and many others--share their insights on the practice and value of working and overcoming the obstacles in our path so that we can find work that is meaningful, life-affirming, and non-exploitative

Present Moment Wonderful Moment
Mindful Verses for Daily Living --Item #77120 $7.00 139 pages, paperback
This small volume- simply and unassumingly wise --is a true miracle that gently reminds us who we are and what we are doing...a subtle ballast that settles our racing minds and transports the mundane into the spiritual. --East West Journal
Present Moment Wonderful Moment is an inspiring handbook of Gathas, or Òmindfulness poems.Ó Reading these poetic yet practical verses can help us slow down and enjoy each moment of our lives
Old Path White Clouds Walking in the Footsteps of the Buddha
Item # 77260 $25.00 paperback Item # 77406 $40.00 hardcover
598 pages
This truly wondrous book , drawn directly from Pali, Sanskrit, and Chinese sources, the life story and teachings of the Buddha, retold by Thich Nhat Hanh in his inimitably beautiful style, traces the BuddhaÕs life over the course of 80 years, partly through the eyes of Svasti, the buffalo boy, and through the eyes of the Buddha himself. This is an epic tale, a gift book, and an excellent read...a classic. With forty gorgeous illustrations by Nguyen Thi Hop.
The Present Moment A Retreat on the Practice of Mindfulness --Item#93000 $58.00 Set of six audio cassette tapes in a handsome binder
At a time of personal grief and darkness, the tender words of Thich Nhat Hanh and the gentle meditations in this series brought me light and serenity Michele Gold
The Present Moment offers a treasury of detailed meditations to help you walk, breathe, communicate - even cope with traffic --more deeply and consciously. In this live audio retreat you experience first-hand the traditional Buddhist practices designed to touch the energy of mindfulness you carry within, and open to the joy that is always present and waiting to enter our lives And through the lilting songs of Sister Chan Khong you also gain an ancient technique for communicating tenderness and healing to your body. A very special gift to give to yourself and your loved ones.

*************************************************************************

YOU CAN ORDER ANY OF THESE TITLES & COMPLETE CATALOG BY CONTACTING PARALLAX PRESS AT:
(510) 525 - 0101 (9-5 P.S.T.)
OR BY WRITING TO:
Thich Nhat Hanh/Parallax Press
P.O. Box 7355
Berkeley, CA 94707 U.S.A.
fax to (510) 525-7129
e-mail orders to: parallax@igc.apc.org or parapress@aol.com
Tell them angelnet sent you!
*Friends of Parallax Press*
You are invited to become a Friend of Parallax Press, a project of the Community of Mindful Living, a California nonprofit organization. As a member you will enjoy: *An audio cassette of a talk by Thich Nhat Hanh given this Summer at Plum Village. Only available to Friends of Parallax Press. *A 10% discount for one year on all items ordered from us. *The knowledge that you are supporting the publication and distribution of important books and tapes on socially engaged Buddhism. Membership is only $35.00 (U.S.) for one year. Larger contributions are gratefully accepted. Please use the e-mail order form or mail to Parallax Press. Our deepest thanks and appreciation.
---
Angelnet Gift Store

Angelnet Home