Welcome to Angelnet's Public Gallery of award-winning illustrator/fine artist/author Michele Gold.

"I am so glad you stopped for a visit to my gallery.
Take your time and enjoy the many layers of secret imagery,
texture and love embedded in these works."
| | |
| --- | --- |
| Angels of the Sea | New! Secrets of the Shell |
| Messenger of Love | Sacred Soul |
| An Angel to Watch Over Me | JOY |
| A MUSE | THE GOLDEN BALL |
| Budhafly | Fear Less |
"Several years ago, I began to have very lucid dreams with one motif in common.
Dolphins...
The dreams became more and more vivid.
Families of wild dolphins beckoned me to follow them...to follow my heart.
... I wanted to be with wild dolphins...Using my photography skills, I created a line of greeting cards and they began to sell. I trained for three months by swimming and treading water for
hours to build-up endurance and strength to keep up with the strong ocean currents and the acrobatics of the dolphins. Each night in meditation, I gave a flower from my heart to the dolphins. By the time I received a call for a cancellation that made it possible for me to go to the Bahamas,
I had sold exactly one thousand cards...exactly what the trip would cost.
The first time I hit the pure crystal aqua water I was surrounded by three wild Atlantic Spotted dolphins. As one of the young males bounced his sonar, I felt a gentle form of electricity flowing through the core of my body, sheer bliss, pure love, ecstasy. There was eye contact like old friends
that have not seen each other for a long time, but have never forgotten. As we played, two dolphins were gracefully moving the snow white bottom sand with their rostrums. The encounter ended and as I watched their beautiful bodies disappear into the lucid sea I was left dumbfounded by the sight
of a perfect, symmetrical flower that the dolphins had etched into the sand below me. The idea that all of life is connected is such a profound and unknowable concept and in that instance it became known and true. A meditation teacher I studied with told me that dolphins and whales were
teaching humans unconditional love.
I believe that dolphins and whales
are truly
'Angels of the Sea.'"

Michele Gold


Online Gallery for Art Dealers, Gallery Buyers and Collectors
Original Artwork by Michele Gold
Gifts to fill your heart & Soul
Angels of the Sea: Book
more books
Giclee prints
illustration
licensing
current projects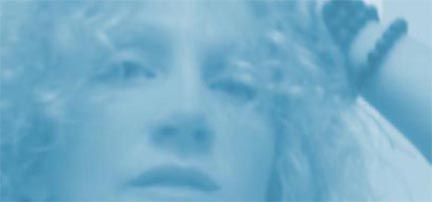 Thanks so much for stopping by...visit often, as there will be many wonderful new discoveries on Angelnet!
Let me know what you enjoyed!
Please contact Angelnet for other originals, other sizes, sponsorship opportunities, & gallery showings .
More beautiful artwork by Michele Gold