Samantha, A Story of Friendship
Her name is Samantha.
Her friend is a very special dolphin,
named Delphi.
Their story comes alive
in a new Book,
illustrated by Michele Gold.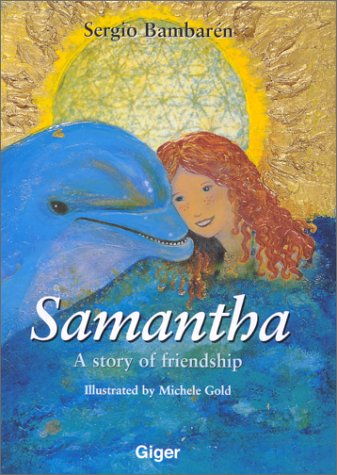 The story begins with Samantha,
a young girl, who spends most of her time on her own,
and often feels misunderstood.
But after meeting Delphi, a very special dolphin,
she discovers a whole new world!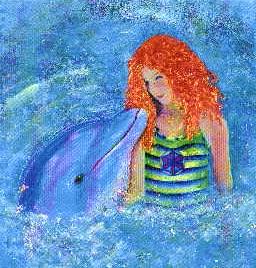 Delphi takes Samantha on a wonderful journey though the seas.
She meets Delphi's friends
and listens to their loving messages and their words of wisdom.
Through her adventure, Samantha learns
how to be a friend, a good friend.
She learns about True Friendship!

"It's 'Jonathan Livingston Seagull' for the year 2000!"

Bud D'Orazio




"Samantha" is a book for children (ages 7 and up) or anyone young at heart!
Although the story is a simple one, the messages that each animal gives to Samantha are very profound and loving, so anyone at any age will get something wonderful out of this book.
Perfect for a friend, relative or loved one!
We always do our best to process orders within 24 hours of receipt.

$15.95 shipping




Send $19.95, checks/money orders made payable to Angelnet, POB 10021, American Canyon, CA 94503.