"Don't Throw The Pumpkin Out!" Soup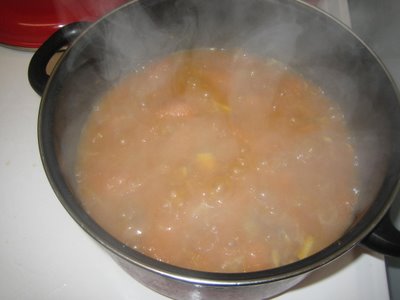 I know. That pumpkin's been sitting around decorating your place all through November. Maybe you're tired of looking at it, but "Don't Throw The Pumpkin Out!" Use two ingredients and turn it into a perfect pumpkin soup


Cut it into four slices, scoop out the seeds, put on a baking sheet and bake in the oven. Bake for an hour
Saute some brown mushrooms
Add the pumpkin insides to the brown mushrooms, add some water and simmer until the sauce thickens
Puree everything. Put back into the pot, warm up and serve.

It's perfect as is, but if you have a little truffle oil, add a drizzle, and it's divine!
Labels: Soups