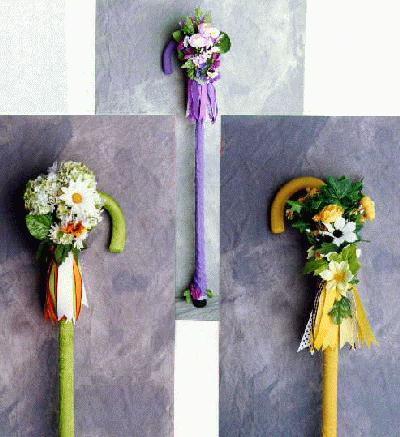 Now you can walk in STYLE!
MY STORY BEFORE DANDY CANES
"I use a cane because I have difficulty walking. I had an orthopedic cane that I got at a medical supply store -
it was metal and ugly and boring and I hated it, but I needed it to walk.
I would go out for a lunch with old friends, or a wedding or a special event; I'd get all dressed up extra nice, get all excited about going out and then I would go to leave, and there right next to the door was my stark, drab cane. Instantly my mood changed. I dreaded going out, seeing that look in people's faces that I had begun to hate, that look of pity for me. I was tired of feeling this way.
MY STORY AFTER DANDY CANES
So I decided I needed my cane to have a bit of pizzazz,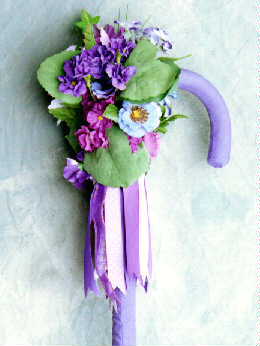 I wanted a cane that was pretty, I wanted a cane that was colorful.
So I created DANDY CANES!
Call Today (818) 784-1572
Dandy canes are colorful, beguiling, attractive and I love mine!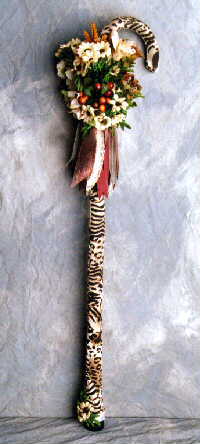 I worked with my friend, a designer, Roberta Greenwood and we covered a wooden cane with fabric, embellished with matching ribbons, beads and matching silk flowers.
I started using mine out, and all of a sudden the smile returned to my face!!

People came up to me all day long, saying how beautiful my Dandy cane looked. It was a great conversation piece.
So we made more! We made them in orange, yellow, red, green, purple, pink,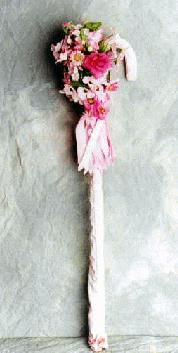 black, leopard print, etc.
We can custom design one for you! Choose your favorite color, and tell us your height, and we'll create a custom Dandy Cane just for you!
Let us perk up your life and your wardrobe!!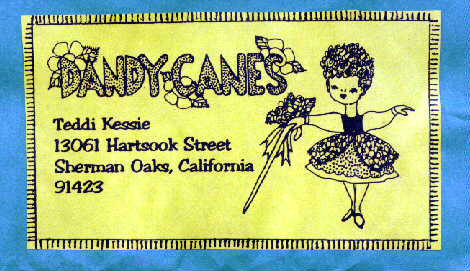 Now you can walk in STYLE!
$129 + $10 Shipping
Contact:
Teddi Kessie
(818) 784-1572
What Dandy Canes offer:


A custom-made cane designed specifically to your favorite color


A custom-made cane designed specifically for your height


A guaranteed conversation piece every time you're out in public. A great way to meet people each day


Perfect for temporary use, for occasional accidents that happen, for extra-long walks, for those months when you just aren't up to par, and need a little help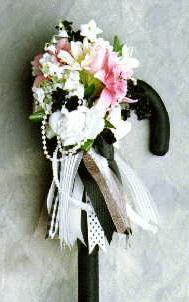 Adds an artistic touch to a wall or corner where you hang or store your Dandy Cane!


Makes a wonderful gift for your Aunt, your Mom, your Grandma, your friend, that person in your life that just had a skiing accident, or another accident where they need a temporay cane as well as a pick-me-up!

To order your very own Dandy Cane,
$129 + $10 Shipping
Contact:
Teddi Kessie
13061 Hartsook Street
Sherman Oaks, CA 91423
Phone (818) 784-1572
Or Click here to print out an order form.
Allow 2-4 weeks to create your Custom Dandy Cane.